Product details of Tan's Natural Comb
High-quality natural wood, maintain the natural color of the product

Crafted with traditional handcrafts, well polished, smooth and seamless

With smooth texture and anti-static design, will not hurt the scalp

Daily massage with wooden comb will improve hair texture

Help achieve healthy hair

Classic design

Easily to bring everywhere

Nice gift for someone
---
Material: Box Wood 水黄杨木
Comb's Size: 14cm x 5cm
Special Craft: Lacquer Art
The process of lacquer art includes the steps of spraying primer, sanding, surface painting, spraying finish, polishing, brightening and so on. The combs made with this process are bright and beautiful in color and durable. Lay the lacquer on top of semi-finished combs such as comb prototype painted with finish in accordance with different colors and layers to make the finished lacquer art present three-dimensional effects, bring it the hand feeling of distinct concave and convex, and achieve the harmonious unity of vision and touch.
---
Maintenance: Regular play can make the surface of the combs more lustrous. Take care not to drop them to avoid destroying their lacquer surface. Strong light and intense heat will make the wood and lacquer surface stretch. Due to the different expansion coefficients, the stretch may cause fine cracks on the lacquer surface and damage the appearance of the combs.
Cleaning: Do not put the combs in warm water while cleaning yourself up.Be careful to avoid soaking them in water for a long time to prevent the pigment from separating out. Brush the combs gently with a soft brush while cleaning them and dry them promptly with a towel after cleaning.
Storage: Please put the combs on the desktop or dressing table after using them at
home. Do not store them with sundries, otherwise it may cause the deformation of
comb body, which is not easy to recover. Prevent the combs from rubbing against
hard objects in bag or handbag to avoid scratches on their lacquer surface.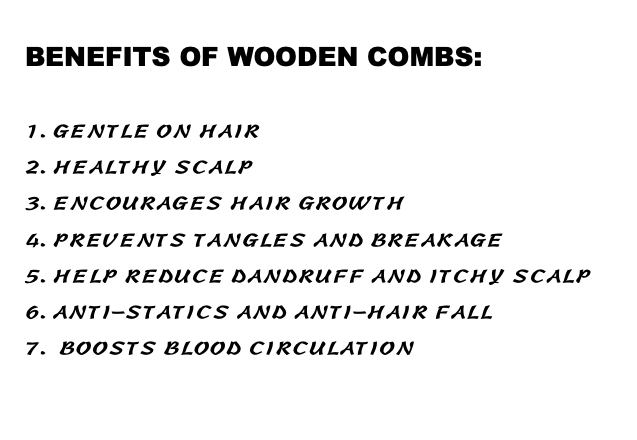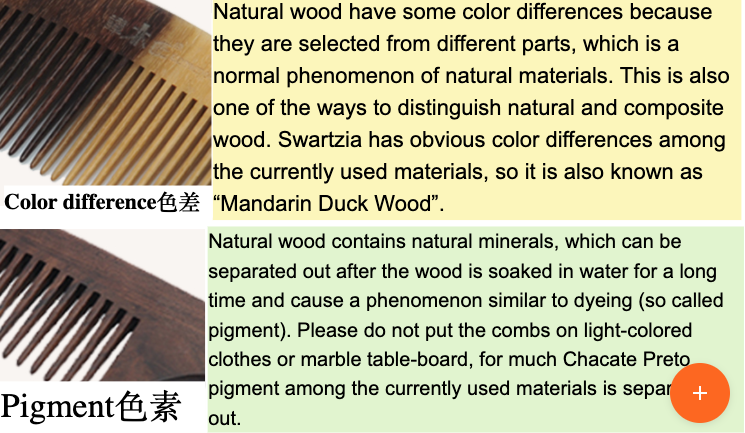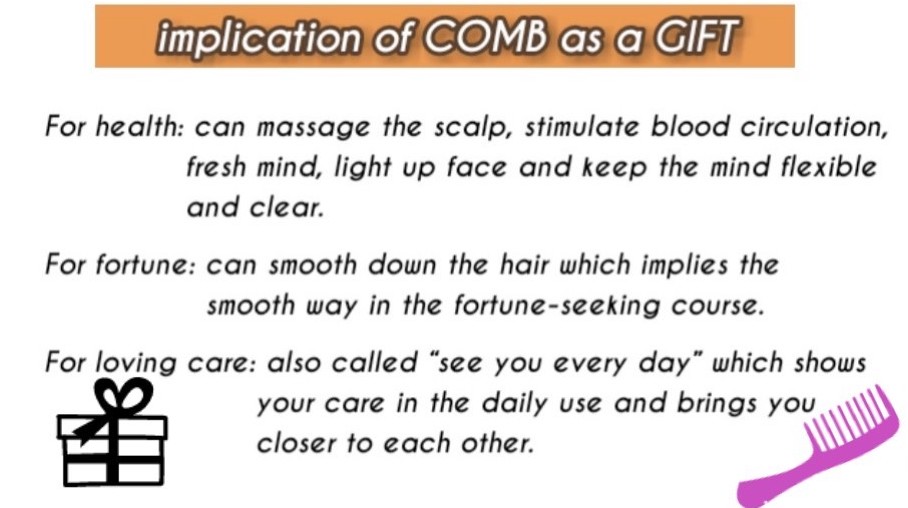 !! Note !!
Avoid pull or throw them hard,knocking them against hard objects, rub or scratch them.
Due to the light and monitors effect, colours may have lightly difference.
Please allow 2-3cm errors due to manual measurement.
No Return, Refund and Exchange.
For shipping, please refer here.